Rebecca Wilkie Designs Mosaic Workshops -Mosaic Art Classes in Brisbane
Let's enjoy creating mosaics !


Let's enjoy creating mosaics !

Rebecca Wilkie Designs mosaic workshops in Brisbane are intended to be instructive, creative and fun. I prefer to have a maximum of 5 students at a time. That way, it's fairly relaxed, each of you will have my attention as required and I can cater for individuals requests. I understand that many people aren't confident when it comes to creating art. Some feel that they don't have a creative bone in their body. Well, I can help you as little or as much as you like to complete that first mosaic…. You can create fabulous mosaic artworks! You'll start to find your confidence and most likely want to progress to the next class. Gone are the days of my large, hectic art studio, I now run mosaic workshops and mosaic artwork classes from my home in brisbane which offers a very pleasant and creative environment…not too serious and a lovely place to hold mosaic art workshops.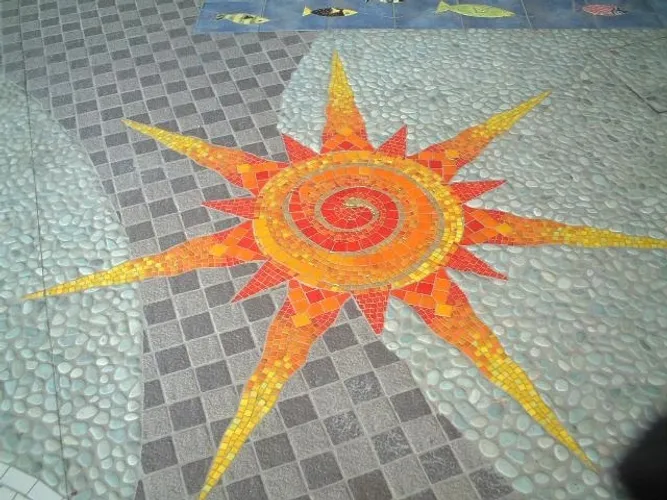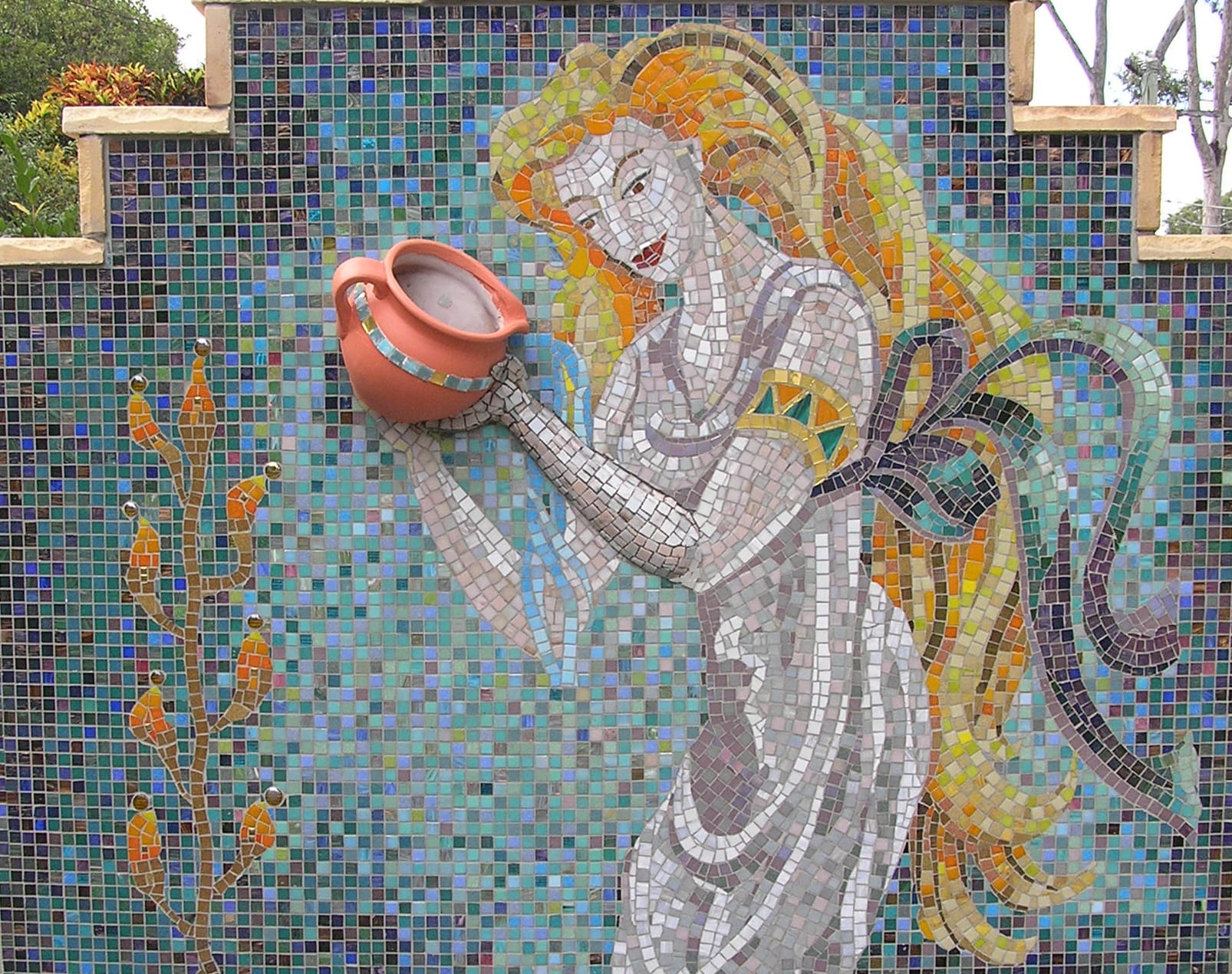 My career as a graphic designer and fine artist spans 30 years. In 1989, travelling through Spain and Morocco, my eyes were opened to the incredible craft of mosaic art. On my return to Brisbane, Rebecca Wilkie Designs art studio and ceramic tile factory was born in Bulimba. Two years later, we moved to larger premises in Newstead, where the business enjoyed considerable growth during the next 12 years. Over time and many commissioned artworks, I was continually challenged to hone my skills and experiment with a wide variety of techniques and materials in order to fulfil the demands of producing fresh and unique mosaic artworks for my customers. Projects that I have been commissioned to produce include residential mosaics for walls, entry floor murals, tables, chairs, swimming pools, ponds, and stairwells. Larger commercial works, sculptural  and public art commissions include Iguana Joes Bar-Gosford, Mater Children's Hospital, McDonalds, Secrets on the Lake- Montville, Palazzo Versace Nypheum Walls, Charters Towers Community Centre, Seaworld Nara Resort Bar.
Creating mosaic art can be a very satisfying journey. Rebecca Wilkie Designs offer mosaic classes for beginners and more accomplished crafters. Art classes for adults is becoming more and more recognised for it's therapeutic qualities. A Mosaic Workshop can be a great learning experience for some but all who pursue artistic endeavours will find some positive outcome in the process. Take the first step on a new journey and spend a fun and informative day with me learning to mosaic! During SCHOOL HOLIDAYS, it's a perfect time for parents and children to spend time creating something special together. We also cater for school friends wanting to form their own group workshops. Make an enquiry below for your preferred dates! We are centrally located in Brisbane, with the Gold Coast and Sunshine Coast only about 1.5 hrs away.
View our short video to see some students in action
Let's enjoy creating mosaics !


THIS SITE IS PROTECTED BY RECAPTCHA AND THE GOOGLE PRIVACY POLICY AND TERMS OF
SERVICE APPLY.
Register for workshops by sending a message with your preferred dates. I'll be offering 1, 2
and 3 day workshops. Organise a group of 4 friends (you and 3 or 4 others) to receive a
discount of 25% off YOUR workshop cost.
(Only 1 discounted workshop is allowed per group)
ALL AGES WELCOME!
Would you like to book a mosaic workshop for yourself, your business or community
group? Just send us a message and I'll reply asap!
Leigh st, Coorparoo, QLD 4151
0477760028
Sign up to hear from other workshops and events.